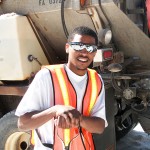 Youth Employment
Local Businesses
Boys and Girls, 14-21 years old
The Boys & Girls Club of Kenosha Youth Employment Program is a job training program for youth ages 14-21. These youth work with local businesses while developing job skills to enable them to have better opportunities in the future. Participants attend workshops to increase employment and life skills. Members also receive various services such as mentoring, counseling, tutoring and much more.
WIOA Pre Application Form
Youth entering the program complete an assessment phase including academic, financial and social needs. This is followed up by in-depth career workshops that teach life skills, career goals, job specific skills, job responsibilities, etc. It also includes tutoring, mentoring, dropout prevention and stay in school activities. Next is a training period where they will receive hands-on work experience in a category of their interest. These categories may include, but are not limited to: administrative, maintenance, customer service, nursing home, child care, manufacturing, etc. This job placement was subsidized in 2014 by a variety of funding sources including Federal WIA funds and support from County Government. The ultimate goal of the Youth Employment program is to have each participant obtain unsubsidized employment during or upon completion of the program. Youth are led through job training, work experience and career search and are aided in finding unsubsidized employment. Follow-up on youth progress is conducted after job placement. Throughout the years in which that the Boys & Girls Club has held the WIA grant, the department has been instrumental in helping more than 3,000 youth obtain employment.
Summer Program Enhanced with Kenosha County and Community Action funding:
The Youth Employment Program employed worked with over 248 in school and out-of-school youth between the ages of 14 and 21. The participating youth were economically or otherwise disadvantaged.  While working through the Youth Employment program, in-school youth also take part in educational sessions through a partnership with the Kenosha Unified School District where they gain ½ credit towards their high school graduation. Recognizing that the Youth Employment program only accepts youth identified as "at-risk" who are case managed, it is important to note that in order to take part in this program youth will be referred via their case managers. There is no open application process for non-case managed youth. Learn more about opportunities available through
Kenosha County
and
Professional Services Group
.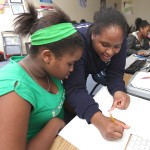 CareerLaunch
Teen Center
Boys and Girls, 13-18 years old
This fun and exciting program prepares teens for the working world. Club teens 13-18 years old embark on a journey to explore careers, make sound educational decisions and find success in the world of work. The program, sponsored by Bank of America and Gap Foundation, contains 20 sessions full of interactive activities designed to help teens prepare for 21st Century careers. A tiered approach allows Clubs maximum flexibility in implementing the program. A pre- and post-assessment tool is included to determine individual participant's achievement of the learning objectives and to document results of the program.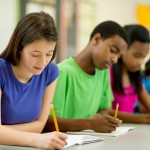 Diplomas to Degrees
Teen Center
Boys and Girls, 13-18 years old
This program provides a range of services to guide Club members as they work toward high school graduation and prepare for post-secondary education and career success.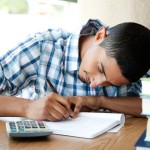 Money Matters: Make It Count
Teen Center
Boys and Girls, 13-18 years old
Money Matters promotes financial responsibility and independence among Club members ages 13-18 by building their basic money management skills. Participants learn how to manage a checking account, budget, save and invest. They also learn about starting small businesses and paying for college. Money Matters features three components. The Teen Personal Finance Guide is a fun, attractive booklet containing practical tips and activities to help teens learn the important skills of balancing a checkbook, creating a budget and saving and investing for college and retirement.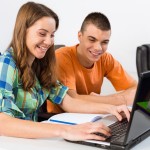 Skill Tech
Teen Center
Boys and Girls, 13-18 years old
Skill Tech is a basic computer skills program that develops Club members' proficiency with word processing, spreadsheet and other productivity software through fun, hands-on, engaging lessons and projects for four age groups.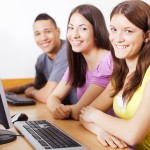 Skill Tech II
Teen Center
Boys and Girls, 13-18 years old
Skill Tech II teaches advanced yet practical technology skills to Club members ages 13 to 18. Using animated, interactive tutorials on courseware developed exclusively for Boys & Girls Clubs, as well as hands-on, instructor-led group activities, the program introduces members to hardware and networking skills and technology-related career opportunities.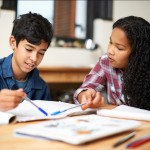 Power Hour
Teen Center
Boys and Girls, 13-18 years old
Power Hour: Making Minutes Count helps Club members ages 13-18 achieve academic success by providing homework help, tutoring and high-yield learning activities and encouraging members to become self-directed learners.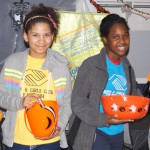 Project Learn
Teen Center
Boys and Girls, 13-18 years old
Project Learn reinforces and enhances the skills and knowledge young people learn at school during the hours they spend at the Club. This comprehensive program strategy is based on Dr. Reginald Clark's research showing that students do much better in school when they spend their non-school hours engaged in fun, but academically beneficial, activities. Through Project Learn, Club staff use all the areas and programs in the Club to create opportunities for these high-yield learning activities, which include leisure reading, writing activities, discussions with knowledgeable adults, helping others, homework help and tutoring and games like Scrabble that develop young people's cognitive skills. Project Learn also emphasizes parent involvement and collaboration between Club and school professionals as critical factors in creating the best after-school learning environment for Club members ages 13-18.